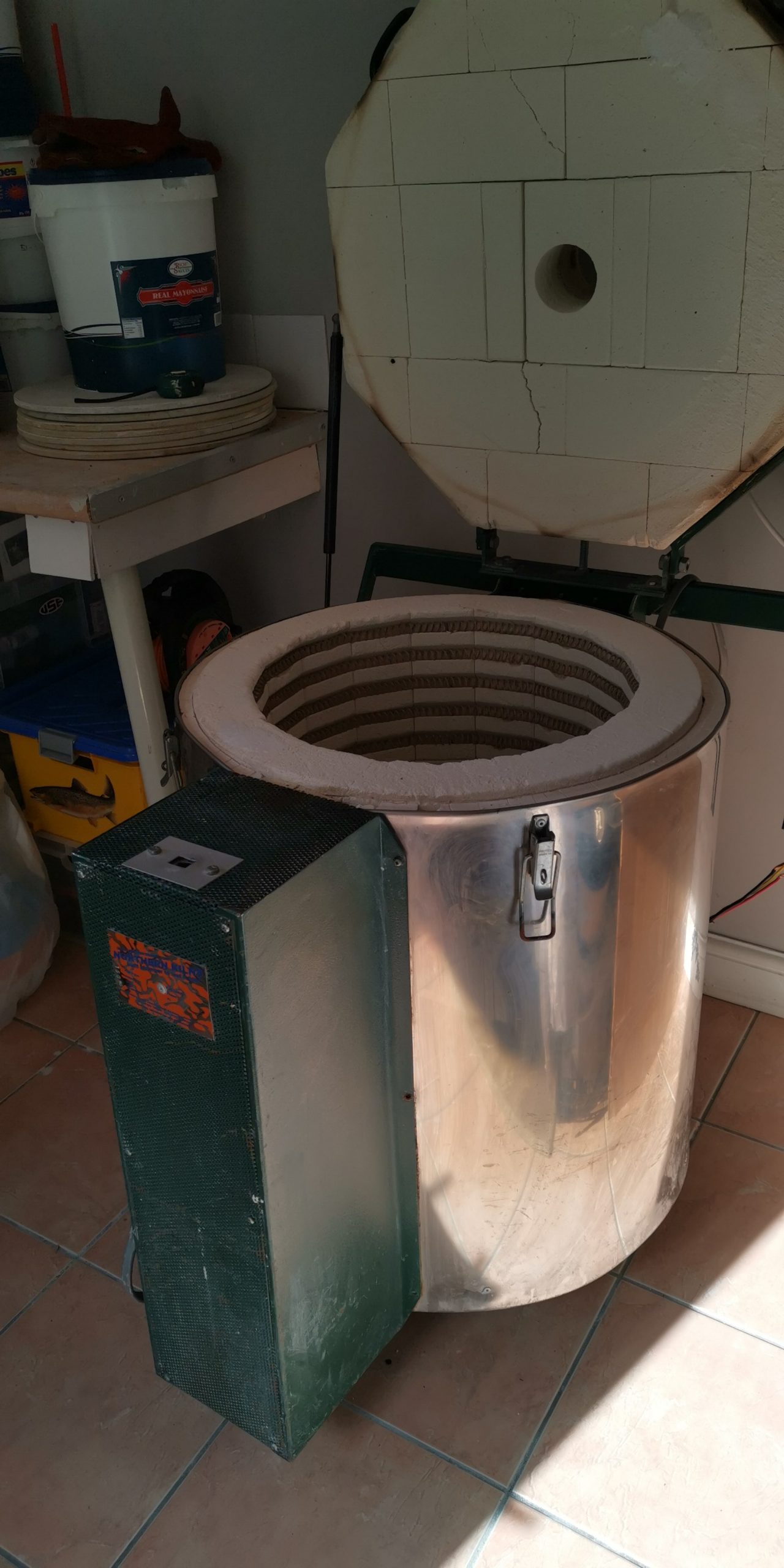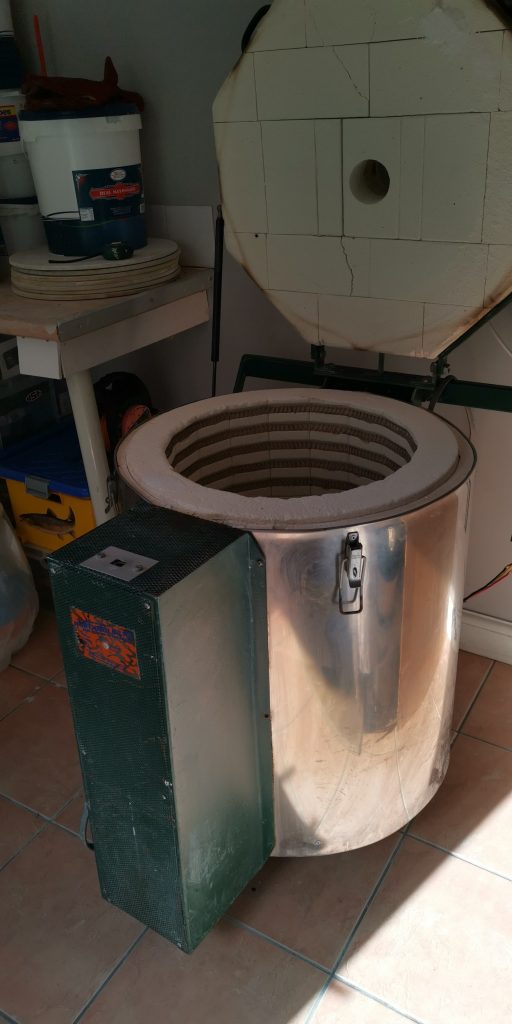 She's called Ruby apparently, at least according to her previous owner.
This is a Northern Kilns electric kiln, quite old but well looked after and until just a few days ago belonged to a friend of a friend.
She now belongs to me and is, thanks to help of a couple of other friends, sat in my utility room which I think I can now justifiably call a studio.
She's still to be wired in, the sparks is coming next week to provide a completely new switched fused spur, 30 Amps, wired directly to Hinkley Point I think.