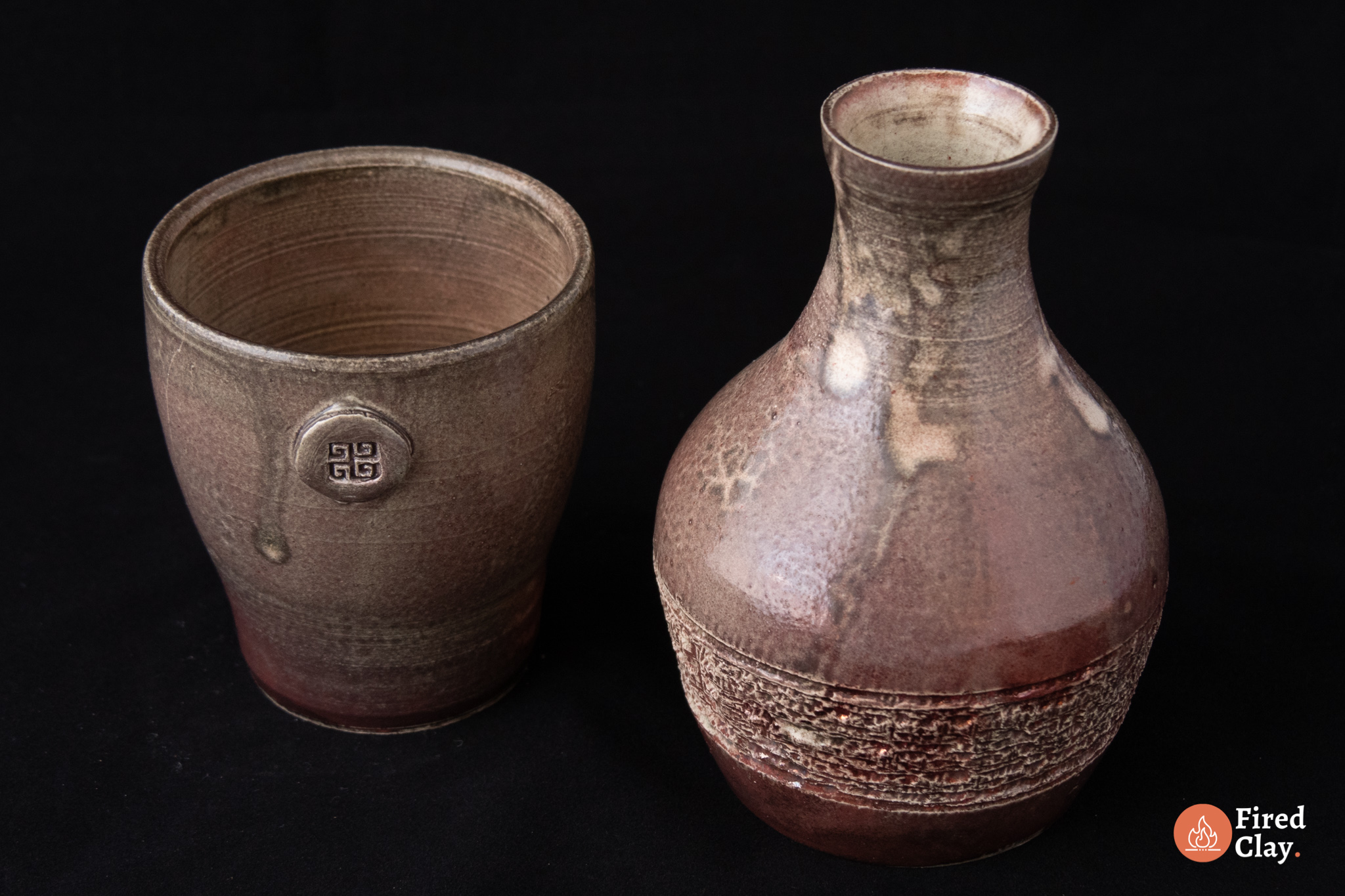 Reduction: It's all about the chemistry
During the last firing of Mordor, it may have been the last but one, I realised I was over cooking the kiln and creating a heavily reduction atmosphere. I continued wit it just to see what would happen, realising it wasn't my first intention.
The results were interesting. From the pictures you can see that the two sets of pots are completely different in colour BUT they have been glazed with exactly the same glaze. The two brownish ones were the ones that were in the "reduction zone". The effect is caused by flooding the kiln with too much gas for the given size of the burner port, or the burner being too close to the kiln, causing a lack of oxygen in the flame and thus incomplete combustion. This in turn strips any oxygen from anything hot enough in the kiln, the molten glaze. The effect is to change drastically the chemistry of the glazing process, and the results are all too obvious.